Eklavya Model Residential School
Sponsored by Ministry of Tribal Affairs
Daily Co-Curricular Activities
Eklavya Model Residential School (EMRS) Diphupar was established in the year 2009 under the Society of Nagaland Tribal Welfare Education and Residential Institution (SONTWERI). Sponsored by the Ministry of Tribal Affairs, Government of India, providing 100% free education to the Tribal students. At present the school is undertaken by the Department of Ministry of Tribal Affairs, Nagaland, Kohima.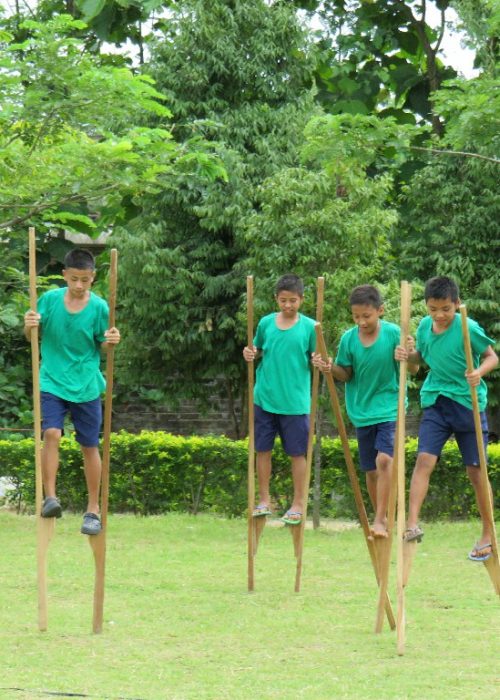 The school is located at Dihpupar K.Khel. It is a completely residential school for both the students as well as all the teaching and non teaching staffs.
Being a residential school, besides class room teaching, teachers are also assigned in different Co-curricular activities like Club Wise, Literary, Vocational & Crafts, Games and Sports and giving free Coaching throughout the year, with an aim for the all round development of the students.